In the second beta of AdGuard v7.11 for Windows we've added Windows ARM support you've been waiting for so long. On top of that, we've fixed bugs and haven't forgotten about CoreLibs and DnsLibs — we regularly update our core filtering engine and DNS filtering library.
There is also a new tab in the app settings called AdGuard VPN.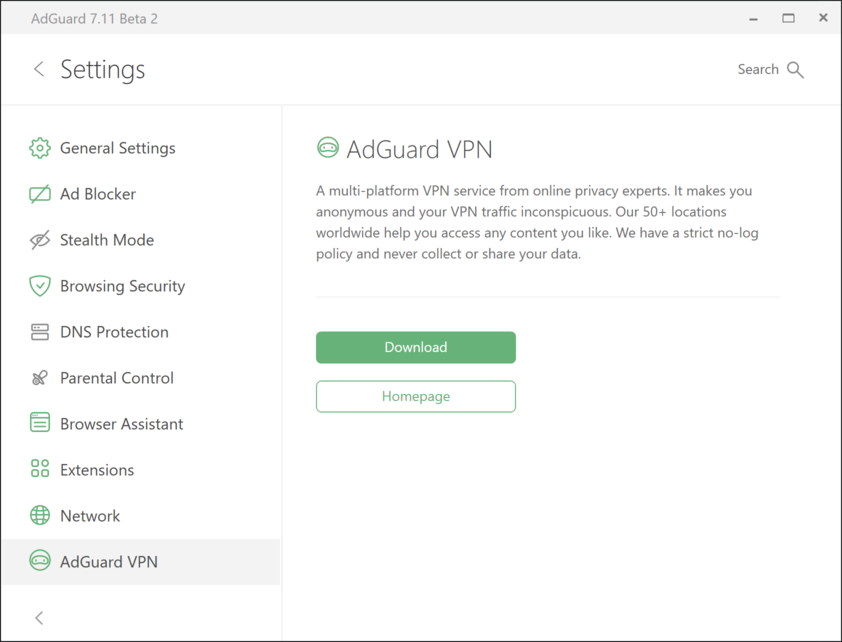 From it you can download our VPN service and explore its website.
Changelog
This version on
Github
Download via
direct link