Filters Developer
Staff member
Administrator
Section rules
To report a problem you need to use
the reporting tool
. The further problem solving will be conducted on
GitHub
. You will need
an account
to participate in discussions.
Some useful information
1. How to capture traffic of the site or the application?
1. Download and install Fiddler
http://www.telerik.com/download/fiddler
2. Configure Fiddler:
Enable HTTPS decryption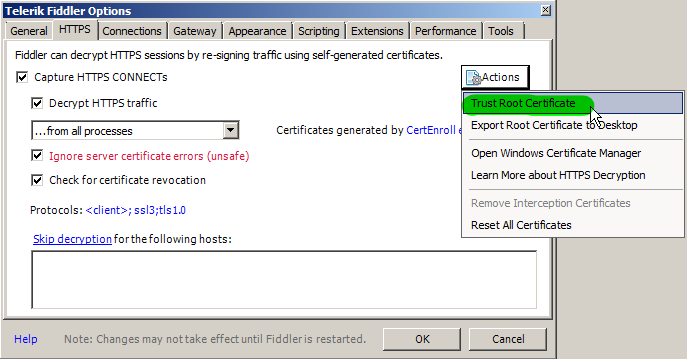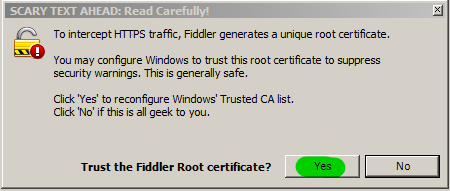 Allow remote connections to Fiddler
3. Find your local IP address(of PC with Fiddler)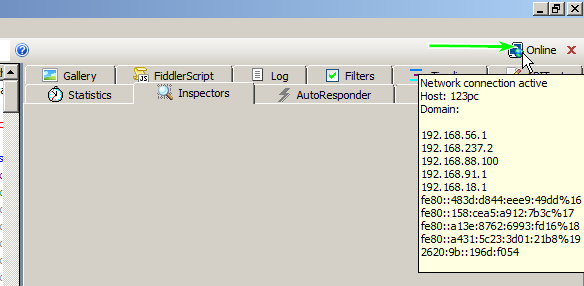 or
http://www.iphone-to-ipad.com/blog/find-ip-address-windows-7.html
4. Disable caching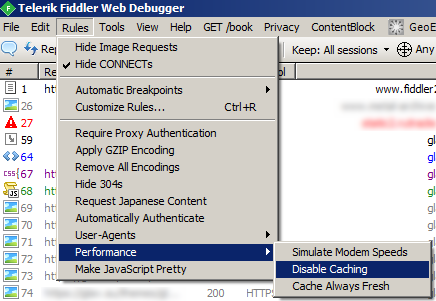 Now you can work with traffic of the local machine (browsers, some applications)
5. Configure proxy:
For remote devices only(for example, smartphone). Skip it, if you work with the local machine.
Go to the advanced settings
Tap Proxy settings
Enter your ip information - local IP address of PC with Fiddler and port like in Fiddler settings(3128)
Tap OK and restart protection.
WiFi settings:
then open in browser:
http://fiddler_ip:port/
and download Fiddler root certificate
Open the
FiddlerRoot.cer
file, trust it and install
Detailed description:
http://docs.telerik.com/fiddler/Configure-Fiddler/Tasks/ConfigureForiOS
6. Done. Now you can see requests from your smartphone in Fiddler.

*. If it is required, you can save requests and place on in the topic
File->Save->All sessions
The resulting file has
*.saz
extension. It should be uploaded to the topic.
Last edited: